русская версия сайта

česky
Orthodox church community Hradec Králové
Come to me, all you who are weary and burdened, and I will give you rest. Take my yoke on you and learn from me, because I am gentle and humble in heart, and you will find rest for your souls.
Mat. 11,28 - 29.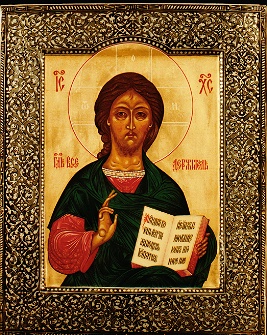 Regular church services
Please, pay attention on service change.
The old wood church of St. Nicholas in Jirasek park became museum, acording to administrative decision of municipality of Hradec Kralove, thus we were forced to serve on substitute room of former public library of Tomkova 177/17 street. The entrance into the chapel of St.Nicholas is at the crossroad of Tomkova and Klicperova streets.
Clicking on the link below you obtain location of the St. Nicholas chapel from maps server www.mapy.cz
Please do not park your car at Klicperova or Tomkova streets, you will be fined for prohibited parking. The paid parking is near in the square.
Contact information
Hradec Králové
Protopresbyter Milan Augustin Jares, phone: 605559798, email: pop.hk@seznam.cz. Father can speak czech, russian and greek.
Reader Jirka Chraska, email info@pravoslavihk.cz, he can speak czech, english and russian.
Last actualized: Út 25. únor 2020, 07:19:31 CET  Jirka Chráska. Your comments and suggestions please send to